I began film photography at the age of 12 with a 35mm camera given to me by my parents for doing well in an exam and eventually had a dark room at home as a teenager. Since then I've moved into medium format but in the main I use a digital camera. My photography work has evolved towards capturing the dark, usually in parallel with field recording. Having grown up on an isolated island on the West coast of Canada, night was accompanied by pitch black (particularly when generators failed). Being surrounded by near total darkness is a singular experience, in some ways possibly akin to wild swimming, which connects one to their surroundings and their body's abilities or limitations. The work is an attempt to re-visit and document this experience when possible and all that is associated with the dark (which differs greatly amongst cultures) such as claustrophobia, heightened hearing, 'evil', 'other', fear of the unknown, light as progress and alternately calm in emptiness and beauty in lack of clarity* and how the elements can alter those experiences, wind masking subtle sounds or snow absorbing them. The camera's 'iris' can gather far more light than the naked eye so it is revealed that complete pitch is impossible except in the farthest/deepest wild country. While there is a certain discomfort in not being able to see the ground one is walking on, there is also a sense of joining in a now rare and wonderful practice.
* "We Orientals seek our satisfactions in whatever surroundings we happen to find ourselves, to content ourselves with things as they are, and so darkness causes us no discontent, we resign ourselves to it as inevitable. If light is scarce then light is scarce; we will immerse ourselves in the darkness and there discover its own particular beauty. But the progressive Westerner is determined always to better his lot. From candle to oil lamp, oil lamp to gaslight, gaslight to electric light — his quest for a brighter light never ceases, he spares no pains to eradicate even the minutest shadow." Junichiro Tanizaki,
In Praise of Shadows
Powered by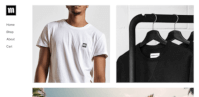 Create your own unique website with customizable templates.