English Trajectory
(proposal)
The past and uncertain future of Englishness through virtual audio ballistics and video fragments.
Concept:
The maritime borders of England have been historically defined by the 'Three Mile Limit'* – The distance a 19th century cannon could fire ordnance into the sea – around 3 miles. This legal concept neatly encapsulates the characteristics of englishness; a belligerent military nation who are paradoxically insular and simultaneously adventurous, self defined by their geographical isolation but who's past and future is inextricably linked to the outside world.
Performance:
This piece is a live audio and video performance set in various locations along the South coast of the United Kingdom. The work is made using video and live generated audio (supercollider) created by calculating virtual ballistic trajectories of ordnance 'fired' from various locations on the East Sussex and Kent coast at channel shipping that stray into the three mile zone around the fort based on
Live shipping movement data
.
*Mare Liberum (Open Sea) connects the impact of colonial expansion and military development with mathematics by exploring the 3 mile limit as an (unreliable) measure of state borders in claiming new and old world land, a concept first conceived by Worthing born scholar, Seldon in his Mare Clausum (Closed Sea), in a bid to declare borders during Anglo-Dutch fishing disagreements in the 17c century.

Image: 1628 Diego Ufano painting depicting cannon ball trajectories

---
Powered by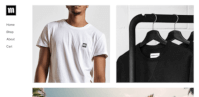 Create your own unique website with customizable templates.